Favorite things from lala Lists
Why hello there lovely readers!! My name is Rachel and I blog over at lala Lists,

I paint my nails too often, watch too many movies, eat too many cupcakes, and shop too much. I am a compulsive list maker who talks too much as well, and that is how lala Lists was born.
So when Rachel asked me to contribute I thought what would be better to share then all of my favorite nail things. So these are my favorite nail polishes (and one tool).
From top left to bottom right: Sally Hansen Rapid Red • Julep Alicia • Essie Turquoise and Caicos • Julep Daisy • Julep Taylor

•
Essie Play Date
• Sally Hansen Rose Run
• Nicole Kim Konfidential
• Nicole Rainbow in the S-Kylie
•
S
ephora Collection Flat Liner Brush #16
When I became nail polish obsessed Rapid Red was one of my first purchases. It goes on so smoothly in just one coat, and its vivid color always stands out.
Alicia is the perfect shade of Coral/Peach - not too orangy, not to pink - just right!
T&C is one of the more popular Essie shades right now, I love the color but it goes on really runny and takes a handful of coats to really get on.
Daisy so so bright and cheerful, as the name implies, it is great alone or as part of nail art.
I love Taylor, in fact it is probably one of my favorite colors. In incandescent light it is clearly blue, but in sunlight it has a purple/indigo tinge - really just pretty wherever you are.
Play Date has that watery quality that I find typical of Essie, it is just too pretty to resist.
Rose Run is my second favorite color ever! It has these great gold shimmer that only comes out in the sun - perfect for business or play.
Everyone needs at least one good nude color and Kim Konfidential is mine, goes on quick and smooth, and most important to me - it dries fast.
Rainbow in the S-Kylie is heads above all other glitters I have used; I can place each glitter individually or just go full out disco nails! The varying sizes of the glitter add so much dimension.
Sephora's FL #16 is my go to brush for clean up time. It is stiff enough to really rub away at those stubborn bits of polish, yet glides and handles curves perfectly to give me that straight line.
Ok thats all I've got for you! To see more about my nails go
here
, and be sure to stop by and visit
lala Lists
, I would love to hear from you!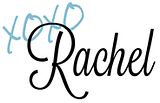 ______________________________________________________
Thank you so much Rachel! I'm loving your picks!